Production techniques for alloy die casting
No matter what kind of product, as long as it can have good quality, then it can stand in the market, to produce high-quality alloy die castings, then some skills are required. As long as these skills are mastered, then high-quality alloy die castings can be produced.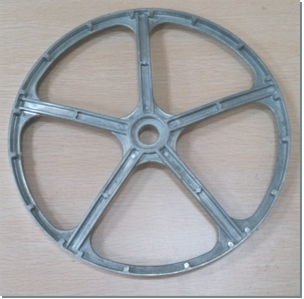 1. To have rich experience, although the process of die-casting processing by those skilled die-casting teams seems to be very simple, but it is actually very cumbersome, because if you want to manufacture a high-quality die-casting part, you must strictly follow the specifications of the work instructions.
And from product mold design to product shipment are to be completed independently, and to set up an independent Rubik's Cube, has its own surface treatment processing department, experienced technical team, and can also provide 1-to-1 customized services, each operator of alloy die casting is professionally trained to work, just to be able to press out more high-quality alloy die casting products.
2. We must improve the die-casting mold maintenance and maintenance system, press the life of the mold and press out more high-quality die-casting products, we must select more high-quality imported die-casting mold steel, use high-precision die-casting mold production equipment for mold manufacturing, and in the process of die-casting production.
Alloy die casting is a process of metal smelting and processing, and it is also a casting method that melts gold liquid, fills the cavity of steel mold at high speed under the action of high pressure, and uses alloy liquid to solidify under pressure to form castings. This method has some similarities to plastic accommodation. The difference between alloy die casting is that the main characteristics of other casting methods are high pressure and high speed.
The characteristics of alloy compression are die-casting according to its performance characteristics and uses. This not only improves the utilization rate of metal, but also reduces a large number of processing equipment and working hours, the price of castings is cheaper, and the combination of aluminum alloy compression or some other metal or non-metal materials can be used, which saves assembly hours and saves metal. The disadvantage of alloy die casting is that when die-casting, because the liquid metal filling cavity speed is too high, the flow state is also unstable, so the general die casting method is used, and gradually it is easy to produce some bubbles, and heat treatment cannot be carried out.